The Economic and Social Council (ECOSOC) is the United Nations central platform for reflection, debate, and innovative thinking on sustainable development. The ECOSOC Youth Forum, which was launched in 2012, provides an annual platform for youth to engage in dialogue with member states on a range of issues of interest to them. Since 2012, the Forum has become a space where young people can contribute to policy discussions at the United Nations through their collective ideas, solutions and innovations. This year ECOSOC Youth Forum took place on 2-3 February 2015, and I was selected one of the two youth representatives from Turkey by United Nations, so that I got the chance to represent Y-PEER there.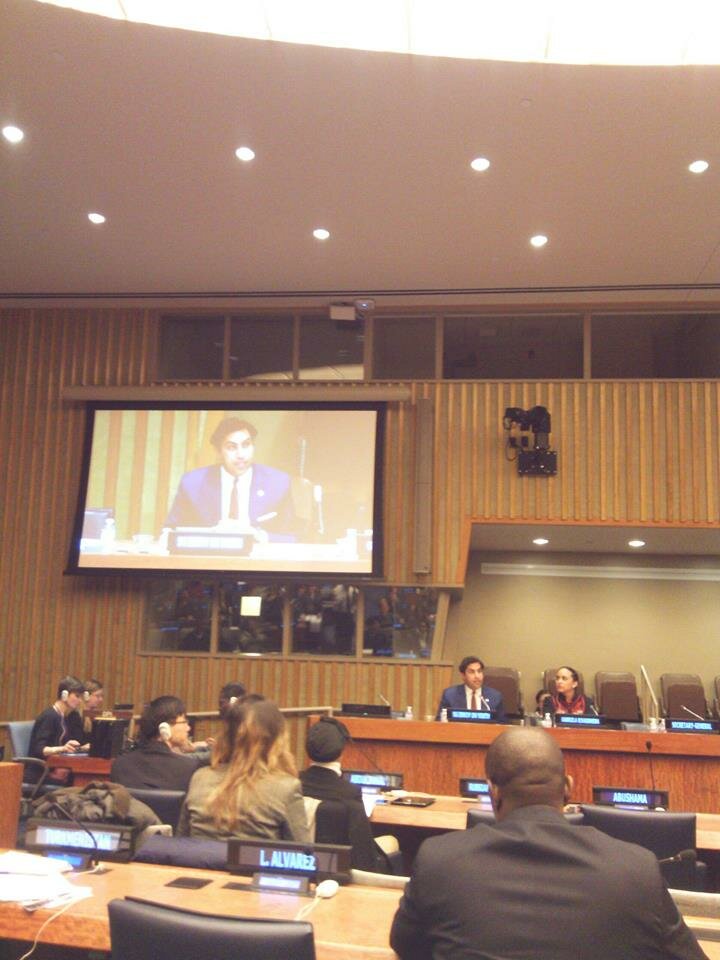 In opening remarks, The Secretary General Ban Ki-Moon emphasized the importance of young people:
"The power of young people is essential if we are succeeding in facing global challenges. People commonly say that young people are leaders of tomorrow. I have a different view. I know that young people are also leaders of today."
The Forum featured role of youth on Post-2015 Development Agenda and Sustainable Development Goals, youth engagement, education, employment and entrepreneurship, health, peace and security, governance and participation. Both specialist adults and young activists had an opportunity to speak at panels. Also young representatives and youth delegates reflected their ideas and added their recommendations through holding the floor. Thus, participants brought up diverse issues and advocated them.
Even seats were organized according to improve interaction between country representatives, youth delegates and youth representatives from different countries. Thanks to this, we had chance to meet people from all around the world and widen our viewpoint by listening them. Also we introduce our organizations and took advice from each other during coffee-breaks and lunches.
As Y-PEER members, we have advocated mainly for global access to comprehensive sexuality education in and out school, recognition and promotion of sexual and reproductive health and rights. We got good reactions from our peers, but I clearly understood that we should deal with youth issues holistically. SRHR activists should also be informed about other youth problems such as unemployment, stigma, discrimination, exclusion… Because they are posing on huge obstacle to reach health care, consultancy services and contraceptive methods. Therefore, collaboration between other youth organizations is a crucial point. In my opinion, this forum is based on this ideas and it is a useful model.
It was a great pleasure to represent Y-PEER Turkey at this wonderful Forum. Hopefully number of such events will increase and more young people experience the process to be motived to advocate for youth!
Gizem Kanal