My name is Blerta, I am from Albania and I was invited as a youth representative of Albanian Center for Population and Development (ACPD) to be part of a very interesting meeting on Healthy Lifestyle Education in Eastern Europe and Central Asia, held in Istanbul from 16-18 February.
It is very important for me and to see that young people are involved and consulted in processes related to the issues that concern them. I am pleased to see that in national and international meetings that I have attended recently, the involvement of young people has increased.
The Consultation on Healthy Lifestyle Education brought together experts from national ministries, national and international  civil society organizations, inter-governmental organizations and UN agencies to: review the progress made in providing adolescents and youth with access to healthy lifestyle education, including comprehensive education on life-skills and sexual and reproductive health, and  to identify gaps and opportunities in delivering healthy-lifestyle education at national scale and ensure its quality and effectiveness.
For me as a youth representative was very important to meet directly with experts and directors of organizations that have work for years in developing standards and modules on healthy lifestyle education. When you are around this people it is easy to get inspired.
There was a session organized for the presentation of case studies from the countries in which I was able to present the situation of Albania related to CSE and to hear about other countries achievements, challenges and lessons learned. I was lessening carefully any opposition that other counties faced and the arguments given by them on how to deal with them. In order to be more empowered to deal with the opposition that we may face in our countries.
If I would summarize this meeting I could mention: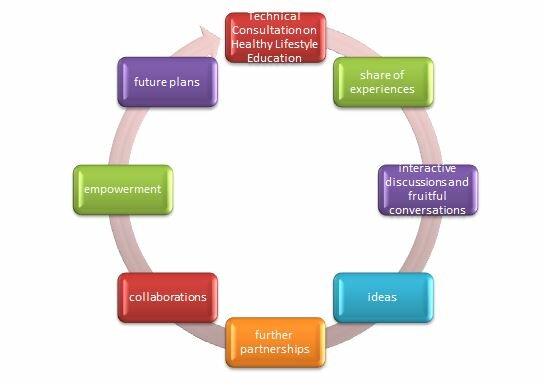 Our future plan is related to the implementation, monitoring and evaluation of the existing cross curricula modules on CSE. I and other young advocates of ACPD feel empowered and committed to be part of such important process for integration of CSE in Albanian Education system which affects directly the well being of young people in our country.
 Blerta Shehu, Albanian Center for Population and Development