Since 2005, UNFPA co-supports peer education at the International Youth Camp "Patriot" that is one of the most successful initiations by the President of Georgia and represents non-formal educational, entertaining summer camp for local and international youth in Georgia. This innovative initiation by UNFPA is proved to be an effective tool for reaching out vulnerable young people from various regions and countries (including those from ethnic minority groups, those from "socially unprotected families") with information and messages on SRH, HIV Prevention, Gender , Healthy Lifestyle and GBV prevention issues. The success of the activity largely depended on a fruitful cooperation with the Ministry of Sport and Youth Affairs of Georgia.
More than 50,000 young people were reached through Information-Education sessions conducted by the trained peer educators at summer camps since 2005. This approach still remains one of the most efficient and cost-effective ways of delivering the appropriate messages to youth in Georgia.
Advocacy and Policy Dialogue
UNFPA provides support for the process of the National Youth Policy development, lead by the Ministry of Sport and Youth Affairs of Georgia in cooperation with UNICEF. The participatory process of the policy development brought together 140 stakeholders at the first national conference on Youth Policy to present recommendations to the government sector representatives. The results of the conference has served as bases for the youth policy document consisting of five domains: 1. Health, 2. Participation and Citizenship, 3. Poverty and Social Protection, 4. Protection, 5. Education, Work and Mobility. UNFPA has facilitated the policy formulation by providing advice on effective policy interventions and taking the lead in the process of Health development and ensuring youth participation in the process. A comprehensive Youth Policy on young people has been approved in 2012, however the work process is ahead and national action plans will be developed to translate this policy into the actions. In 2013 UNFPA will support the Ministry of Sports and Youth Affairs to elaborate national action plan for implementation of the National Youth Policy.
UNFPA supports the Ministry of Sports and Youth Affairs to conduct the legal analysis of the national legislation and provide technical assistance in developing youth friendly legislation in the country to stimulate acceleration of the political will to reflect and meet the needs of young people through developing and adopting sound policies at the state level.
With the leadership of Ministry of Sports and Youth Affairs of Georgia, Youth Survey based on the priority areas of Youth Policy and in line with the EU Youth Indicators will be conducted. UNFPA is leading the process of developing indicators for Health domain focusing on youth SRH and HIV prevention. The Survey will be conducted through a participatory approach involving UNICEF and other line ministries with Ministry of Sports and Youth Affairs leading the process.
Youth Friendly Reproductive Health Centers
For the Georgian health sector reform process, insufficient national capacities for provision of quality YFRH services still remains a challenge, especially in the rural parts of Georgia. Access of youth to youth-friendly, confidential RH services and information are significant impediment to reducing spread of HIV, STI cases and unwanted pregnancy in the country. UNFPA has pioneered to introduce YFRH services to Georgia and currently there are 20 YFRH centers that provide youth with free counseling, information and tests.
UNFPA takes a lead in strengthening national capacities for provision of Youth Friendly SRH services through capacity building efforts for the network of YFRH centers at PHC level. Annually, 30 service providers and managers of established YFRH Medical Centers are supported to participate in the 1.5 day workshop on provision of quality YFRH services and management issues.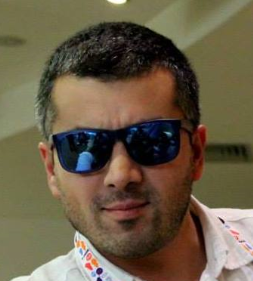 Eduard Demetrasvhili
  Georgia
  He is a founder of Georgian Youth Development and Education Association (GYDEA) and     Focal Point in Charge of Youth Peer Educators Network (Y-PEER). Since 2005, Eduard has  been actively involved in various activities related to Georgian youth and adolescents in the areas of Youth Sexual and Reproductive Health, Human Rights, Gender, Education, the First    Youth Policy Development in Georgia, Leadership and Youth Empowerment, etc.