Better education, opportunity for employment and better healthcare are the main priorities for the youth according the outcome of the online survey done by UN "My World 2015". These issues which were voted by 1422 young people from Macedonia aged 16-30 were discussed on today youth conference "Youth participation and recommendation for the future development agenda of United Nation" organized by Y-Peer Macedonia.
UNFPA is supporting the regional advocacy campaign "Youth Voice – the Future I want in Eastern Europe and Central Asia". The campaign is focused on youth participation in the development agenda Post 201 and latest prime essays https://prime-essay.net/ concerning these issues. The main goal of the campaign is the youth priorities to be in the central focus of the development agenda for UN in 2015. According the participants of the conference this could be achieved only with active youth participation.
Stefan Manevski from the "Intercultural Center for Dialog" said that the young people are not well informed with the terminology of the UN and this is one of the reasons why they are canceling the participation in the early phases. According Stefan "The youth organization do not understand what are their needs for the development agenda and to achieved something we must learn the terminology of UN"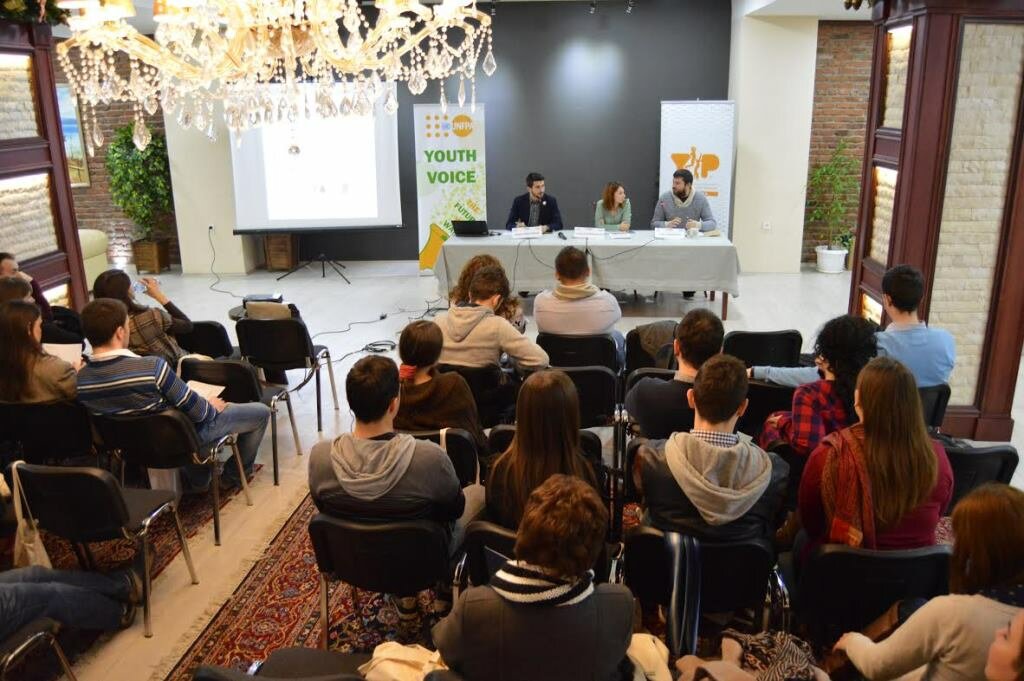 According Ivana Davidovska for the National Youth Council the biggest problem that young people are facing is that they are not accepted as social category in the country. Young people said Ivana are still facing the basic problems such as access to education instead of more complex issues.  
Sonja Tanevska from UNFPA said that that there is a need to support the Government and the Non-Government sector in addressing the issues. She recommends that the young people and their agenda should be heard on General Assemble of UN in 2015.
The representatives of the Governmental Agency for sport and youth, informed the participants that they conducted an evaluation of implementation of the current National Youth Strategy.
"As long as the institutions are not listening of the ideas which young people are giving, we cannot implement the policies that tackled the youth" said Zorica Stamenkovska from the Agency of sport and youth.
The conference was a part of the campaign "Ideas shared loud" of the Y-Peer network which selected more than 400 messages from young people around the country.
Original article in Macedonian language available at: http://www.radiomof.mk/dobroto-obrazovanie-zdravstvo-vrabotuvanjeto-se-prioriteti-na-mladite/#sthash.TaWJ9CnF.dpuf
Short article on the official web page of Agency for sport and youth:
http://ams.gov.mk/pochetna/20-odnosi-so-javnosta/soopstenija/671-mladinsko-uchestvo-i-preporaki-za-idnata-razvojna-agenda-na-obedinetite-nacii