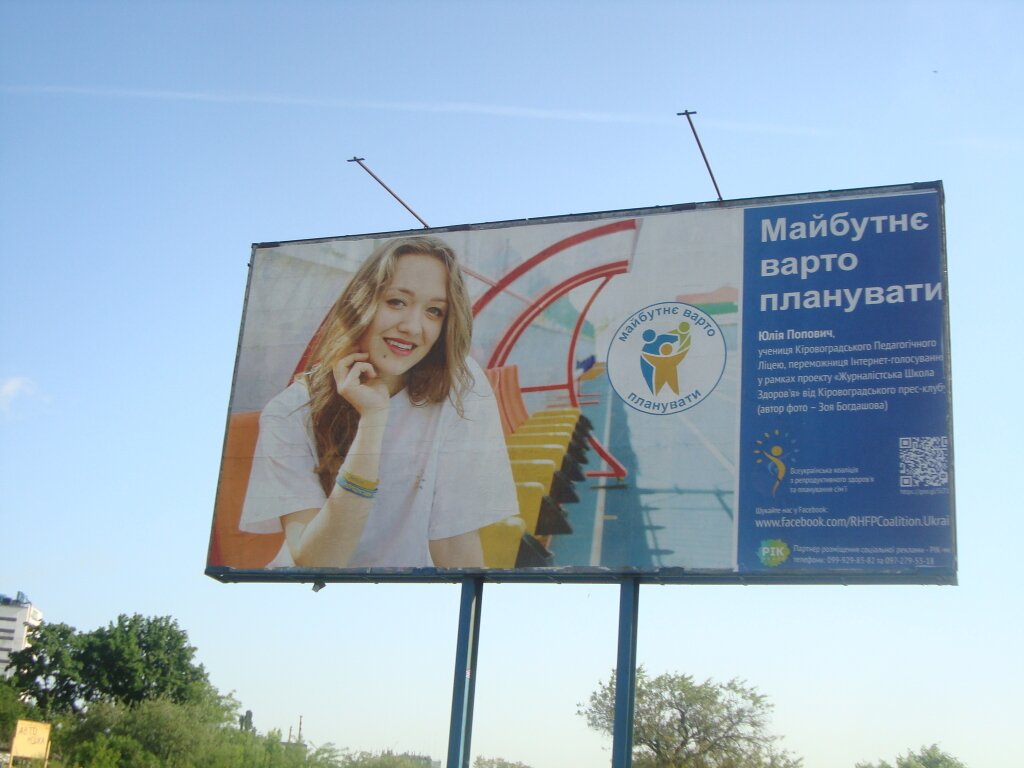 On May 11th to 17th the Family Planning and Reproductive Health Prevention Week took place in Ukraine. Within this period of time number of events and activities were conducted in all regions of the country. Even though the majority of events were aimed to raise awareness of Ukrainians on FP and RH issues, some activities were also aimed to advocate sexual and reproductive rights of different target groups, including people with mental disabilities, HIV-positive people etc.
Among the activities one could choose from thematic competitions, photo exhibitions, lectures, trainings, workshops and debates, street actions, quests and flash mobs for youth, social theater performances, exhibitions of thematic literature and medical consultations provision, round tables and press conferences. All participants of these activities received a number of information materials consisted information on sexual and reproductive rights, contraception, FP services, thematic web sites and hot line on RH etc., provided both by WHFP and partner NGOs and projects.  Due to this, a significant number of different target groups' representatives were reached with reliable SRHR information.
This wave of events was initiated by Women Health and Family Planning Charitable Foundation and mostly conducted by NGOs – members of All-Ukrainian Coalition of Reproductive Health and Family Planning, which was created in 2014 under the initiative of WHFP. The plan to support All-Ukrainian Family Planning and Reproductive Health Prevention Week was previously included into the Coalition' Strategic and Operational Plans as well as in its Communication strategy.  One of the main Coalition' tasks is the advocacy of continuation of the current State Reproductive Health Program till 2015 in order the progress achieved in RH sphere was not lost, but due to state support was going on, in particular in order to reach the MDG.