Join the "Youth Voice" Campaign!
Here is how you can contribute
Write an article about  youth priorities
Share resources for the Library
Take a selfie with a message
Develop a national advocacy campaign
Join now, fill in the Application Form or write us an email at eecayouthvoice@gmail.com!

PETRI – Sofia is a regional and resource coordination center, which organizes the activities of the International Y-PEER network. The Call for Application, which includes detailed information on the process as well as the Application Form, can be found at
http://petri.ncpha.government.bg/activities/upcoming/
All applications should be submitted to petri.bulgaria@gmail.com no later than 29th January!

The new Young Innovators Fellowship Programme call for applications has been launched! UNFPA is seeking the brightest and most ambitious youth globally to be a part of the Fellowship Programme. This opportunity-of-a-lifetime programme covers expenses related to travel, stipend, accommodation and health insurance.
For further information, please consult the UNFPA jobs page  and a set of Frequently Asked Questions available here and apply before 22nd February!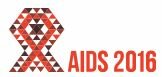 The International AIDS Conference is the premier gathering for those working in the field of HIV, as well as policy makers, persons living with HIV and other individuals committed to ending the pandemic.
Submissions for activity proposals for the the Global Village and Youth Programme are open until 4th February! Read more here.
The Scholarship Programme is open to so for more information, please consult the Scholarship Programme: terms and conditions and remember – the deadline is 16th February!
As we live in times when the role and impact of social media is constantly increasing, it is a privilege (yet fun) to be able to contribute to the process of spreading content about EECA Youth Voice and watch it snowball from small national communities to a truly globally shared youth campaign, where each voice really matters and participates in a long-term decision-making process.
"Empower youth and watch the world change"
I believe that there's no better way to tackle youth issues than giving youth power to decide themselves on where to move. I feel that the "Youth Voice" Campaign will bring lots of opinions to the floor.
"Tell me and I'll forget;
Show me and I may remember;
Involve me and I'll understand"

This has been my motto for the last years, so now I am very glad that young people are involved in the planning and implementation of the "Youth Voice" Campaign, as members of the Regional Youth Leadership Group.