In Albanian society, parents and other family members: elder sisters, uncles, aunts and grandparents have a great influence on attitudes, beliefs and choices that youth make about their life, including choices about their own sexual behavior. On the other hand the process of globalization and democratization of our society, has increased the pressure of the Mas-media and social marketing, that sometimes exposed young people to pornography and inappropriate information for their age. In spite of, sexually and reproductive health themes are still considered taboo by our society.
Many parents and family members feel uncomfortable talking with children about the subject. Perhaps they have lack of knowledge about anatomy, physiology or other related information. For several years, when Albania was under the Communist Regime, our parents have not received, sexual and reproductive health education in schools and even in the family, because it was considered taboo to talk about sex and reproductive issues. This kind of mentality tends to continue to generations. In this situation, many of young people tend to seek answers elsewhere: from media, the peers or their observations of other adults. This can lead to misinformation and myths about the topic, making young people vulnerable to numerous of negative consequences such as: unwanted pregnancy, sexually transmitted infectious, and low self-esteem, particularly among girls.
Numerous studies have shown that the level of illegal abortion among young girls in Albania is increasing. Indirectly this may show the lack of information on condom use and other modern contraception methods. In some rural part of Albania ,there are still young girls getting married at such e young age(14-15),because of the poverty and the traditional mentality, making them exposed to negative sexual experiences that affect both their physical and mental health. While in urban parts of Albania, it seems that young people tend to get involved in some risk-taking health behaviors such as: sexual intercourse at early age (13-14), having multiple sexual partners, substance use(alcohol or drug) before or during sexual intercourse etc…All of these high-risk behaviors contribute in the spread of sexually transmitted infectious include HIV/AIDS among young people and general population. After the1990ths, in Albania there is raising awareness on youth's sexual and reproductive health problems. Even though we have implemented user-friendly services, helping young people feel more confident in addressing sexually and reproductive health questions and youth concerns; many of them hesitate to get in touch with this services, because the fair of stigma and discrimination. They do not feel confident at all.
From my point of view, family members are or should be considered as the primary youth's educators for sexual issues. They have the power to break down the stigma and myths around sex and encourage their children to develop and practice responsible sexual behavior. They should guide their children toward healthy sexuality as a natural, normal and progressive experience within the life cycle. Helping parents in Albania to educate young people about sexuality and to discuss the subject in the context of a loving family may requires a great and concrete effort by the institutions at all levels. But it is not impossible. We could learn from the best experiences of the other countries. First of all it requires a close cooperation between all the stakeholders involved on fighting this problem. Policymakers have to focus their attention on creating and implementing parental education programs appropriate to our social-cultural context along with other initiatives, in order to improve sexuality and reproductive health of youth in Albania. As Samuel Kissi said:
"The message from young people is clear—there is no way we can justify a new development framework that does not put young people's issues at the center of the agenda, including sexual and reproductive health and rights."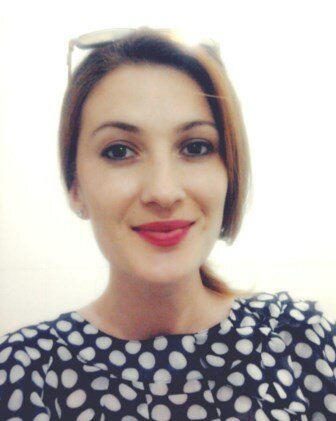 Author: Uarda Petriti
Uarda has a Master in Public Health. She is putting in practice her knowledge and skills doing Sexual and Reproductive Health Education to the group of volunteers and also to a group of sex workers.